15 May 2012
Students at Tweed Heads South Public School have been attending a Writers Workshop every Monday and Tuesday morning since the beginning of Term 1 to help them think differently about writing. Mr Bush and Miss Smith have been extremely impressed with the progress these students have made in their learning.
After learning about the writing process students last week were involved in a planning session on developing their ideas when writing. Students worked in pairs to think of many ideas and 'grabbers' for a variety of topics. Every 3 minutes students were faced with a new topic that they had to persuade either for or against thinking of as many arguments that they could in the time.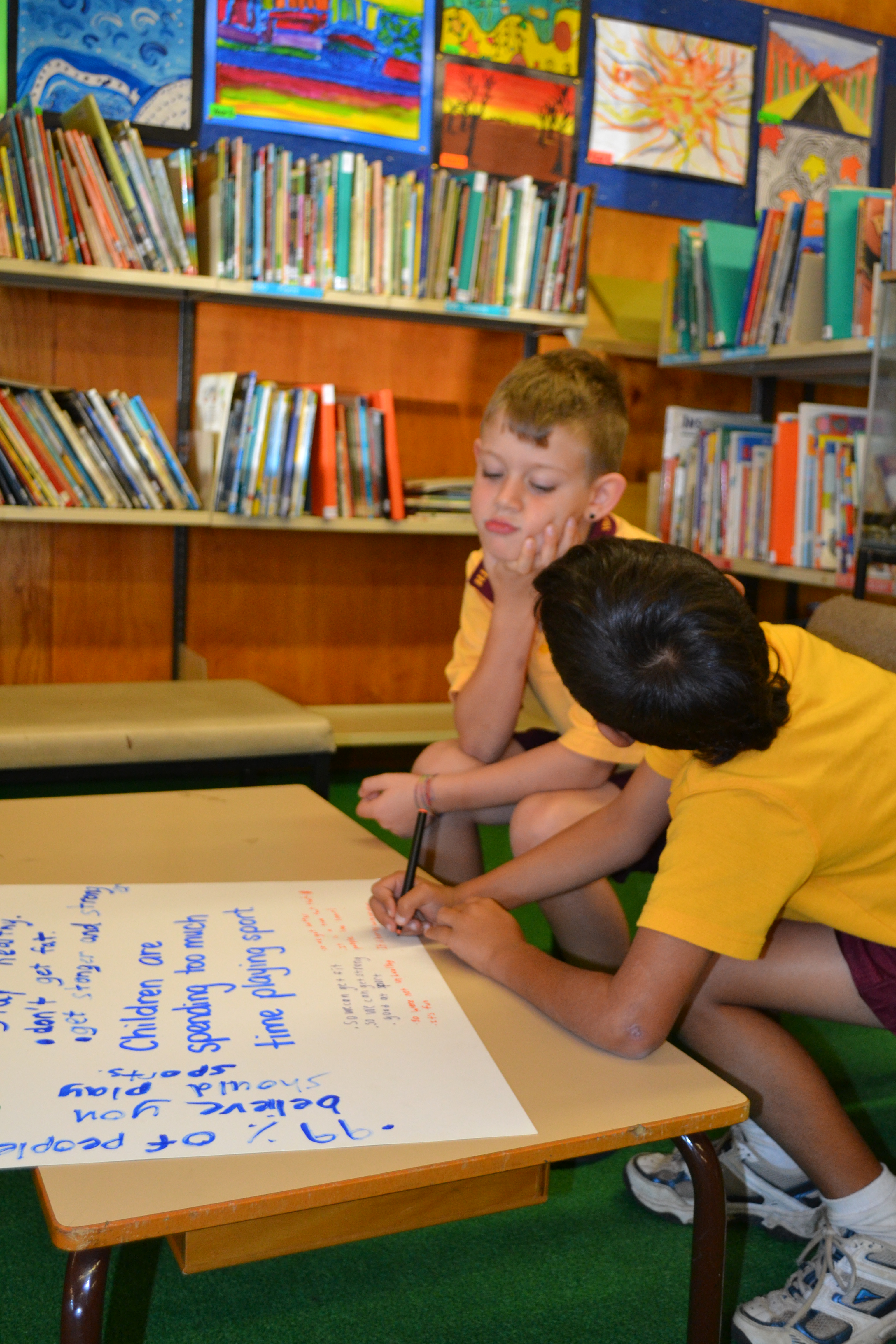 Some of the topics were quite tricky, but our marvellous students didn't let that stop them, they were up for the challenge. One of the topics that the students argued for was, "Famous sportspeople get paid too much money", some remarkably mature ideas were created like, sportspeople only play one game a week, sportspeople get to do what they love every day and sportspeople are so rich they should be donating to charities and local councils. Both Mr Bush and Miss Smith are tremendously proud of your achievements! Keep up the excellent work!