12 Jun 2012
1-2M have had an extremely busy week writing, working in the computer lab and attending a WilderQuest virtual excursion.
Firstly, they had to write sentences about their fantastic classroom.
Kiannah wrote: My classroom is fantastic because we get to play Rainforest Maths and it is fun. We learn and we are kind to each other.
Tanaya wrote: My classroom is fantastic because I like my friends and they help me in the class if I am stuck with my work. My teacher is the best teacher in the whole world. My best friends are Zahli and Honey because they play with me.
Syraih wrote: My classroom is fantastic because it is very colourful and I like to write every day. I like to read about animals.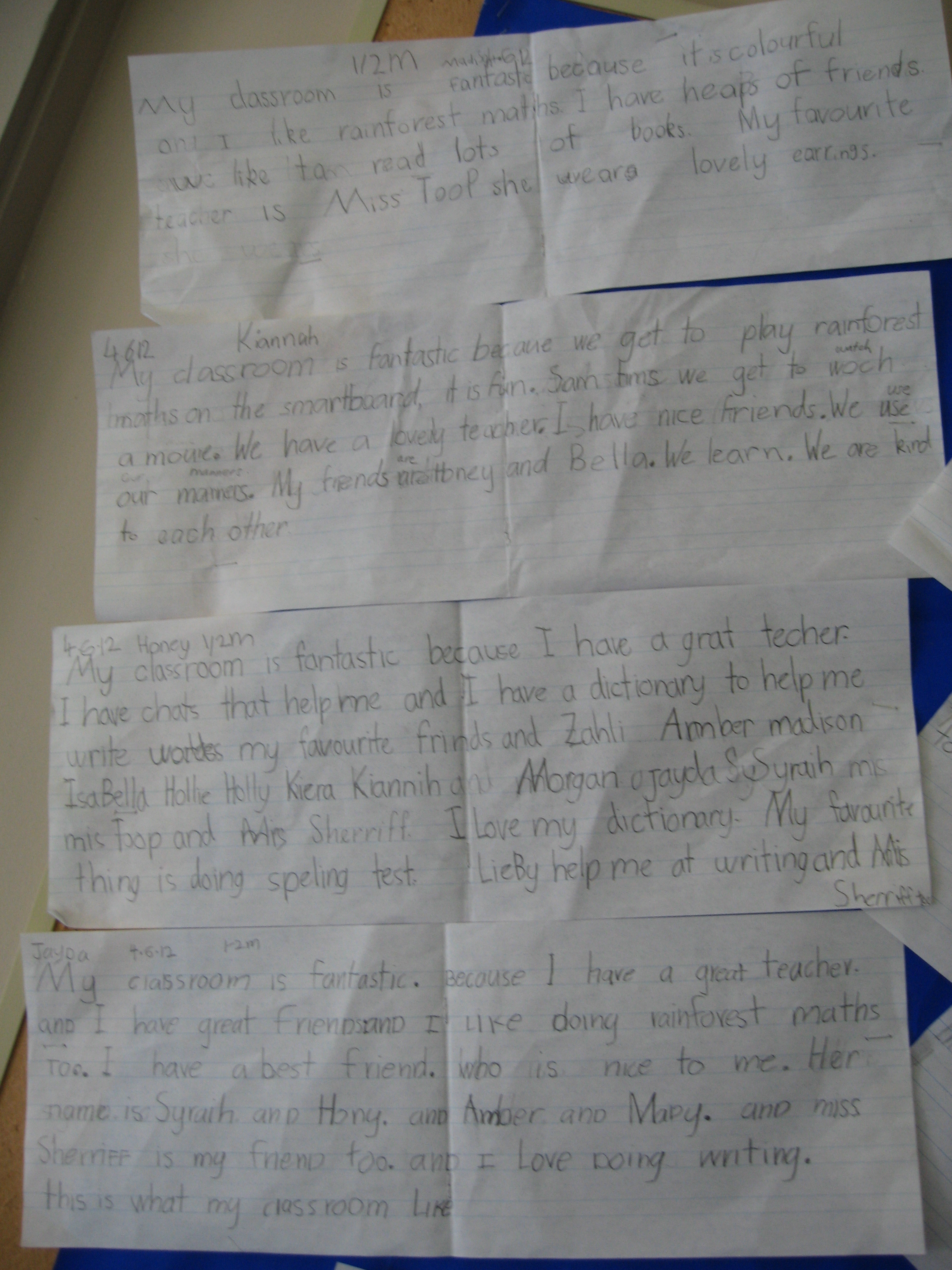 'Email to me'
In the computer lab 1-2M have learnt to logon, read emails and send emails to their friends. We go there every Wednesday afternoon. If we have finished the tasks Miss Toop has sent to us via an email, we are allowed to play games to help us improve in literacy and numeracy. Our class LOVES this session as we are all learning so much!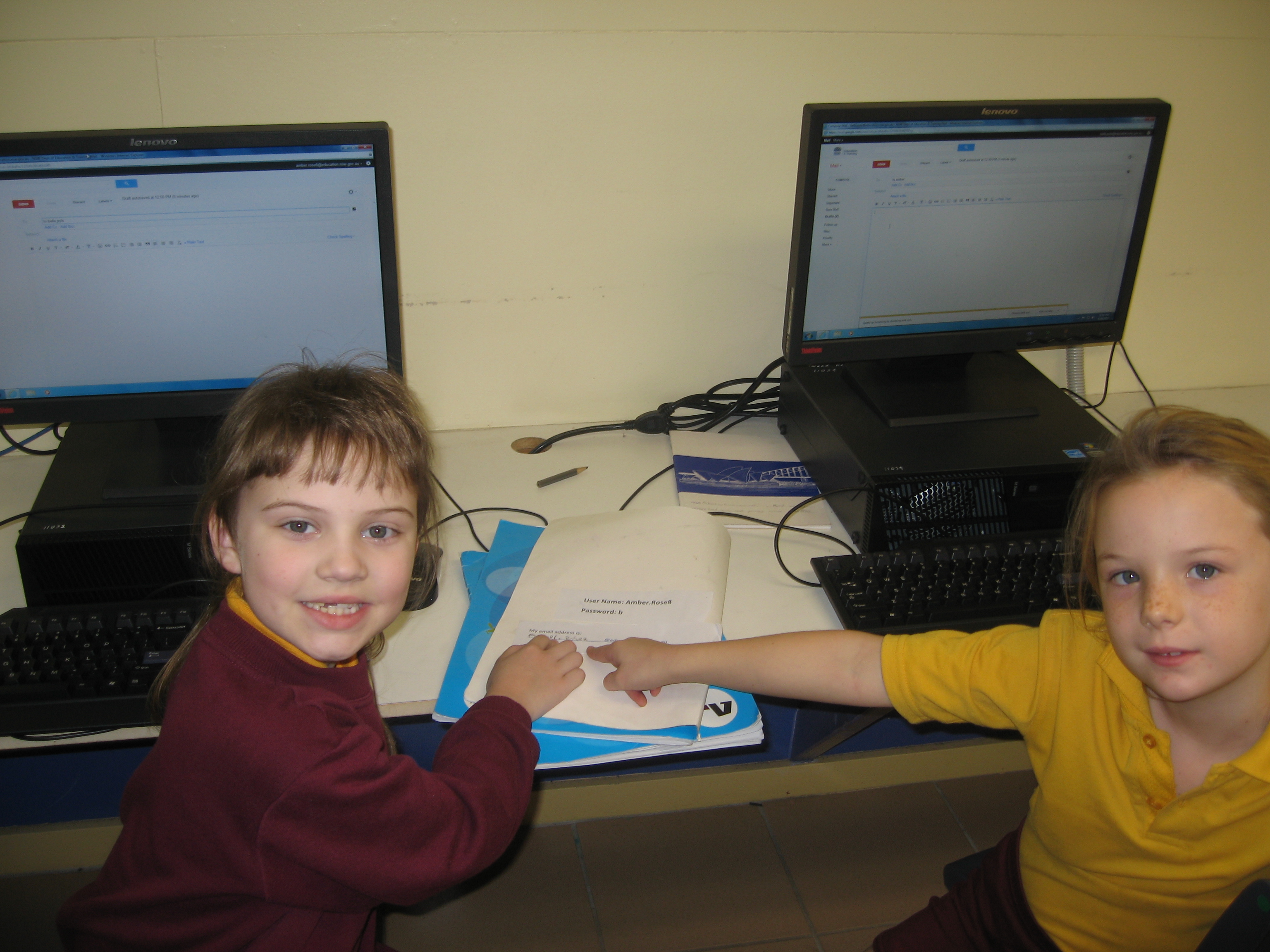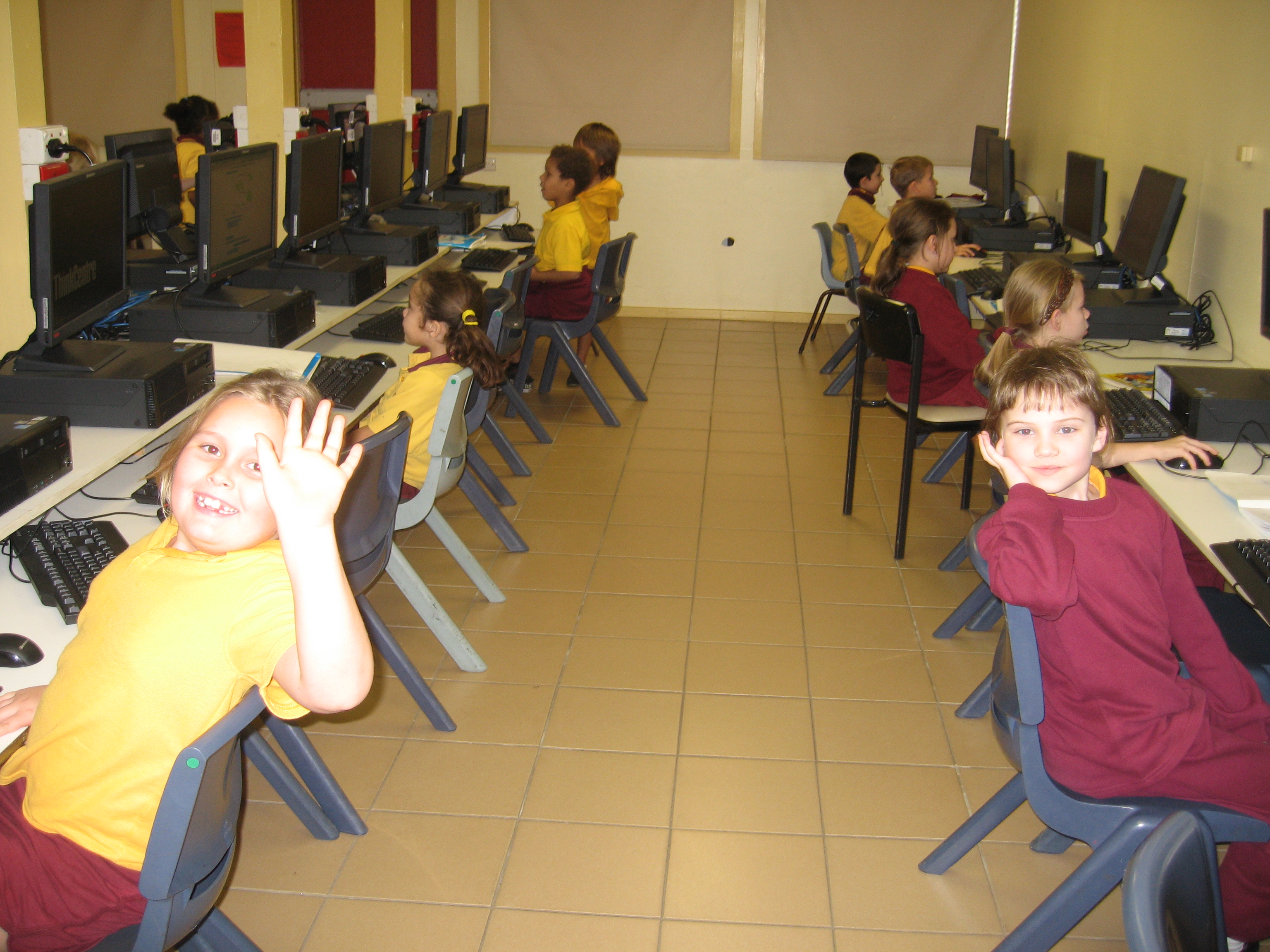 'WilderQuest Virtual Excursion'
1-2M attended a virtual excursion with 2-3H and 2T in Mr Greenwood's room. There were 5 other schools in NSW participating online with THSPS. We learnt how to set up an account with the WilderQuest website and participated in some interactive, fun games learning all about animals. I know what we will be doing in our next computer lab session!