07 Jun 2014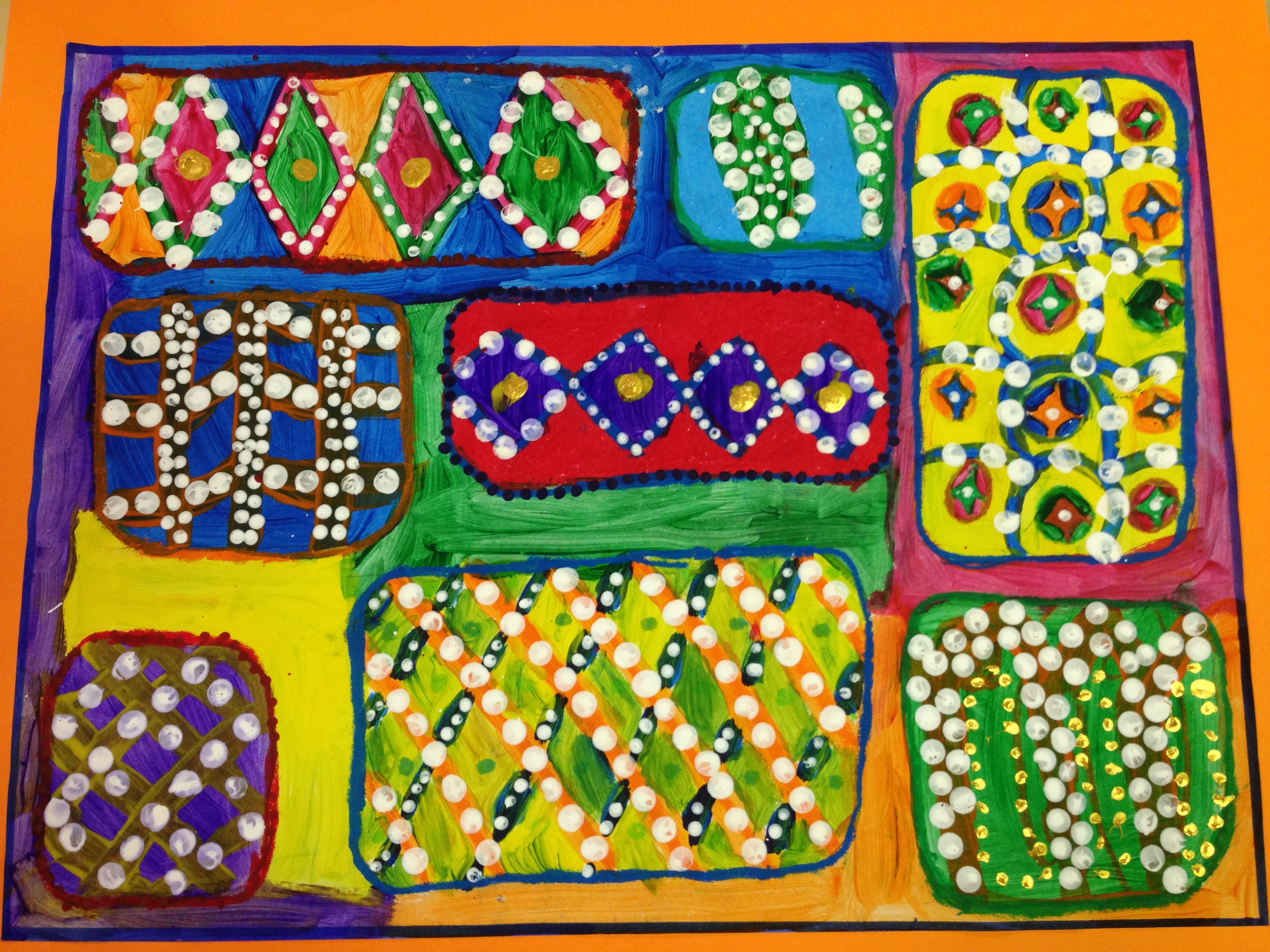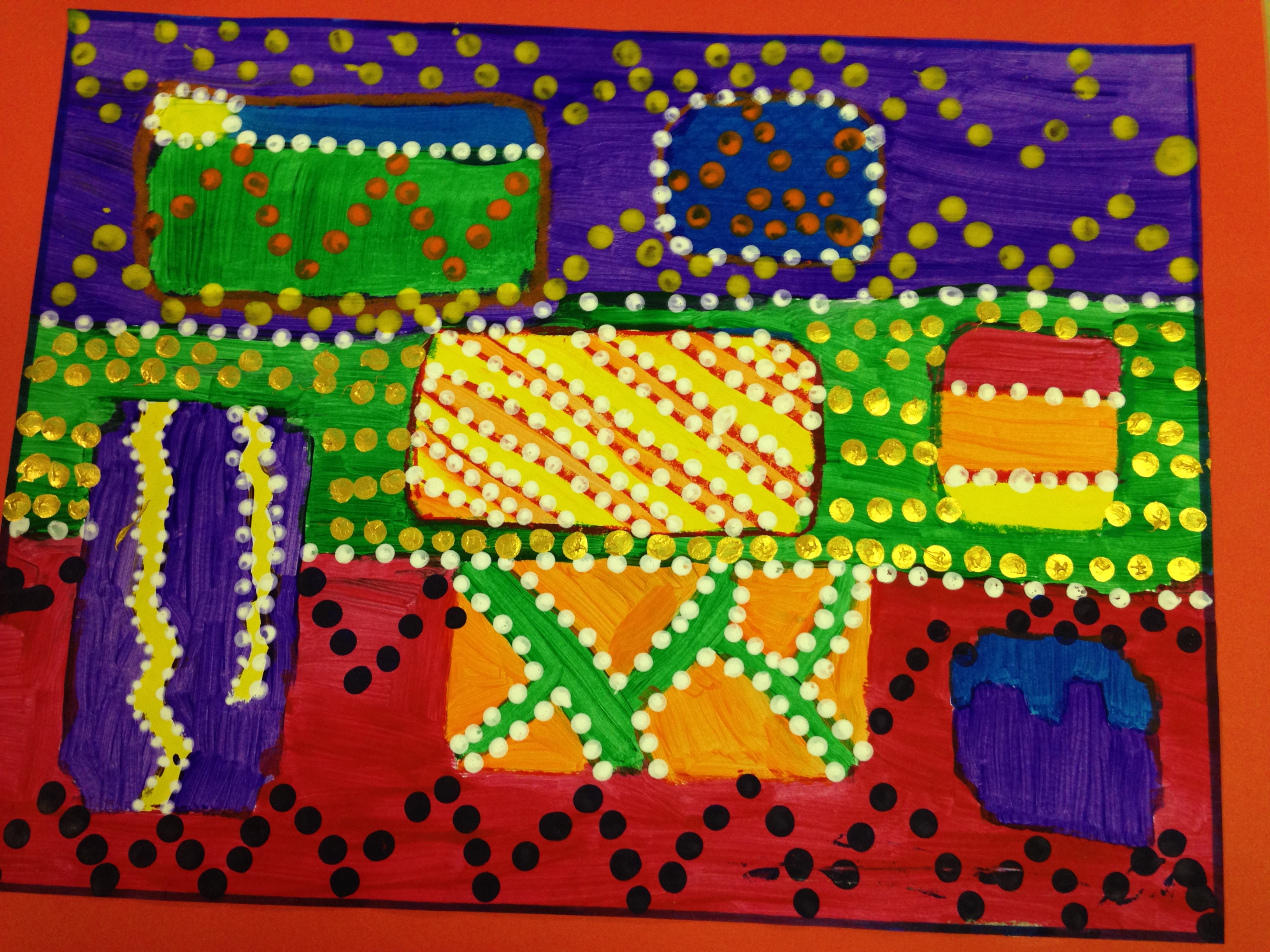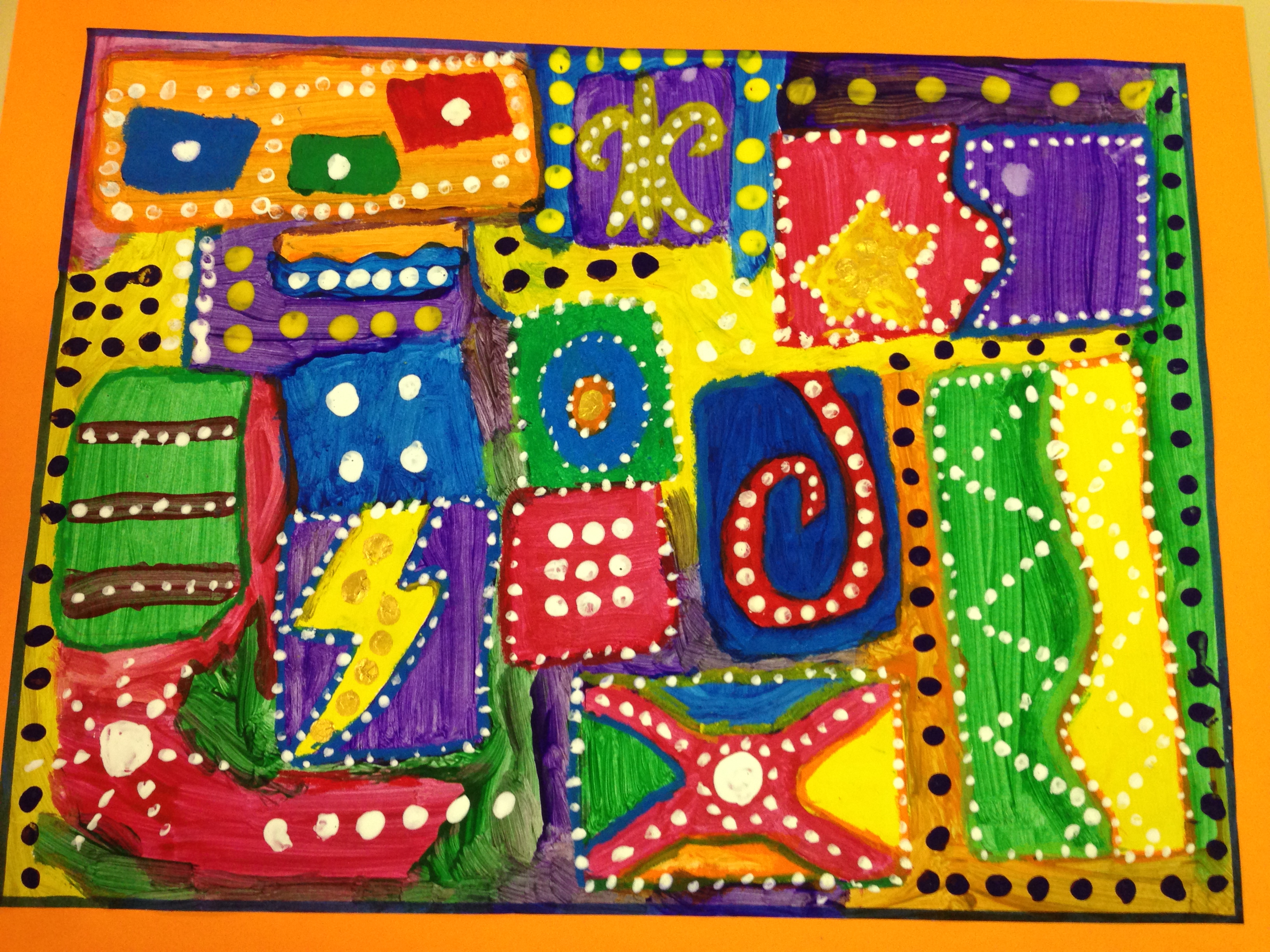 5-6T has been busy in art with Mrs Lawrence learning about the 'Pointillism' technique. Pointillism is a method of painting producing luminous effects by using separate small dots which merge in the eye when viewed from a distance.This is because the dots play a trick on your eyes and this is called 'optical mixing.' Different colour dots blend together to create new colours .The original artists who used dots felt that optical mixing made their pictures look brighter. They also look like they shimmer.
5/6T's artwork is an example of 'African Pointillism' painting using interesting shapes, patterns and vivid mixed colours completed with pointillism dot patterns.
After much patience painting dots and thinking carefully about the blend of colours, students were delighted with their completed art work full of amazing colours and creative patterns. Look out for their colourful creations displayed around the school. View them from a distance and then close up to discover the dots!